ZAKOPANE LOCAL MARKET POD (under) GUBALOWKA
.: The local market in Zakopane is nestled in between the very foot of the Gubalowka hill and the beginning of the Krupówki Promenade. We shall find local souvenirs (woodware, leatherware, wool ware, etc.) there together with leather jackets and fur coats, clothes, shoes, fruit, vegetables, and a whole alley of local OSCYPEK sheep cheese sellers (on the picture below) - all in different shapes and sizes. My favorites are the furry slippers (on the picture above)- locally hand made, warm and comfortable. And very cheap - the most expensive ones cost less than 10 Euros.
Unfortunately, in recent years a lot of Chinese souvenirs have appeared in the market. Which, however, are easily distinguished from highlander handicrafts.
discoverZakopane.com owner pretending to be a smoked sheep's cheese seller: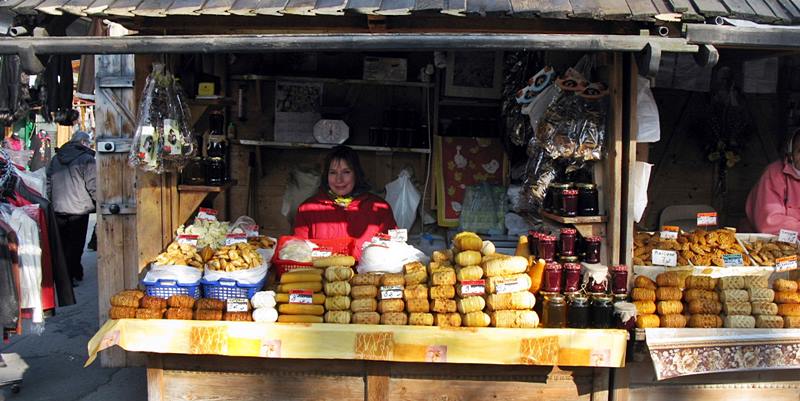 market in Zakopane - handmade wool socks: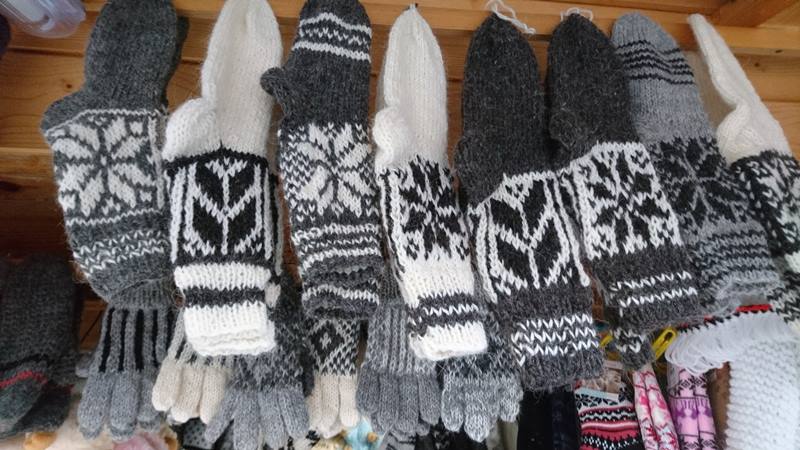 market in Zakopane - handmade furry gloves: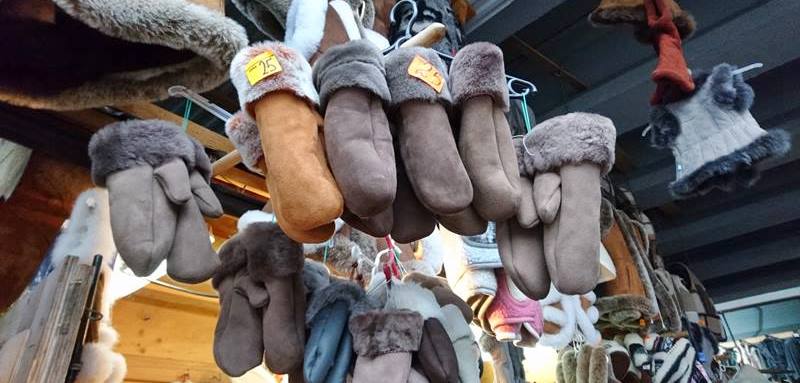 market in Zakopane - souvenirs: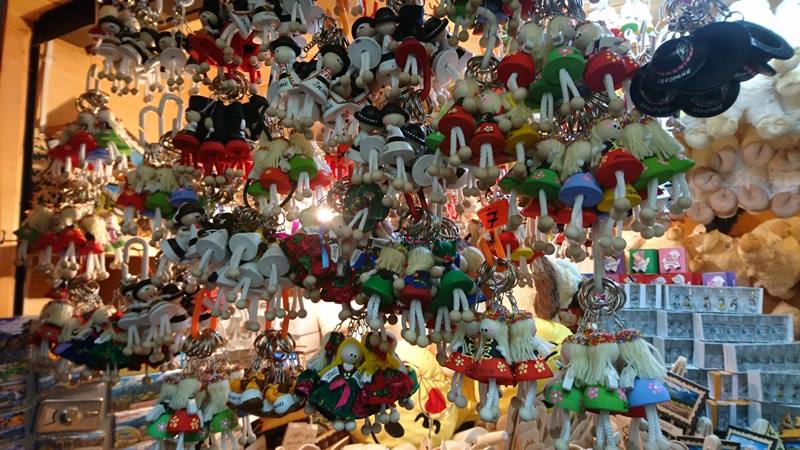 Right next to the market there are two tourist attractions - the lower station of the cable car to Gubałówka and the historic church and cemetery. Both are worth visiting.
A charming, historic church from 1846 / Nowotarska 4 St.: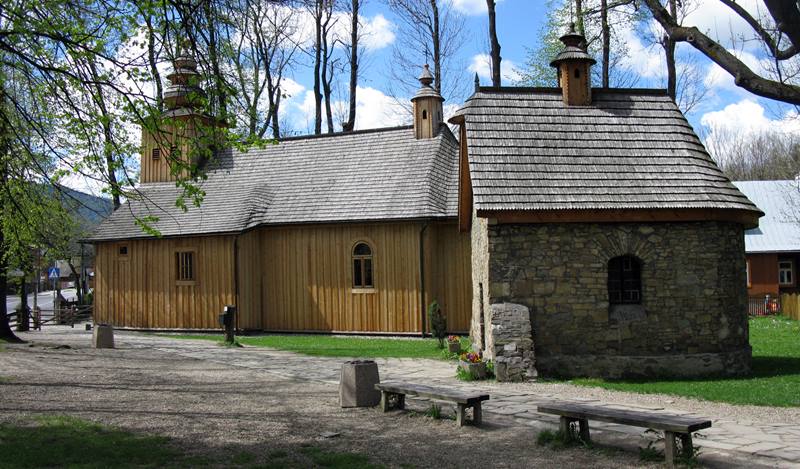 Peksowy Brzyzek - National Cemetery / Nowotarska 4 St.: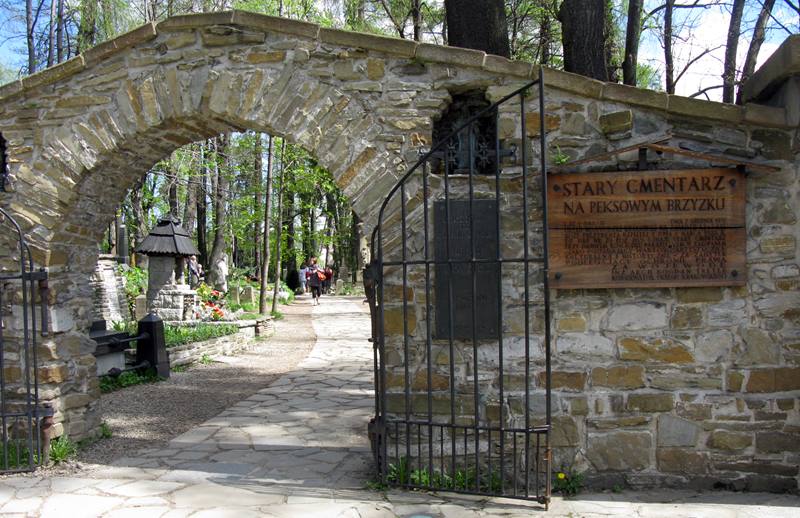 Peksowy Brzyzek Cemetery on All Saints' Day: