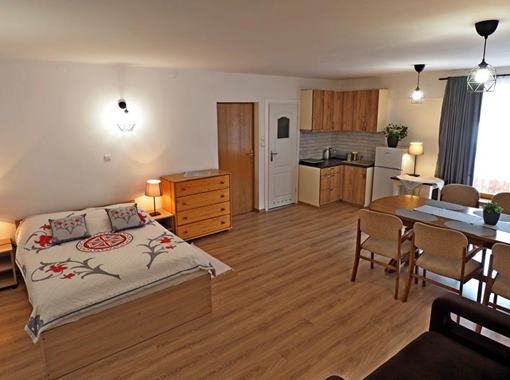 WILLA CICHA WODA III / ZAKOPANE
Villa Cicha Woda III is located in the center of Zakopane and offers four rooms for 1, 2, 3, 4 persons and two apartments for 6 people. The rooms have private bathrooms, and the apartments are additionally equipped with kitchenettes.
At the Villa Cicha Woda III you can order breakfast and other meals. The villa is a great place for a group of friends who are looking for affordable accommodation in Zakopane, near many attractions and close to the bus and train station.
see photos and reviews on booking.com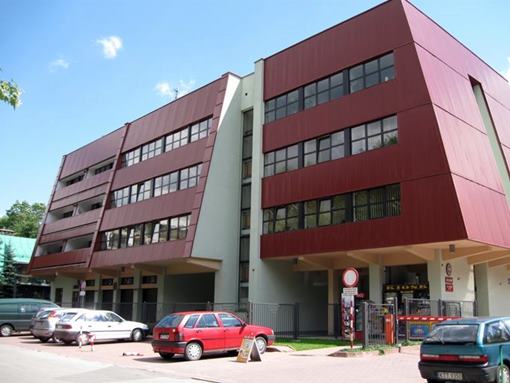 GUEST ROOMS ZAKOPANE / ZAKOPANE
Pokoje Goscinne (Guest Rooms) Zakopane offers 14 rooms with bathrooms - 9 double, 4 triple and one quadruple. Rooms are equipped with internet access, TV-SAT, radio, telephone, electric kettle, dishes, towels, fridge. Some rooms have a balcony. There is also a fully equipped kitchen and dining room for the guests to use
Guest rooms Zakopane are located in the building ... District Court :) The location is very good - near the bus station and Krupowki.
see photos and reviews on booking.com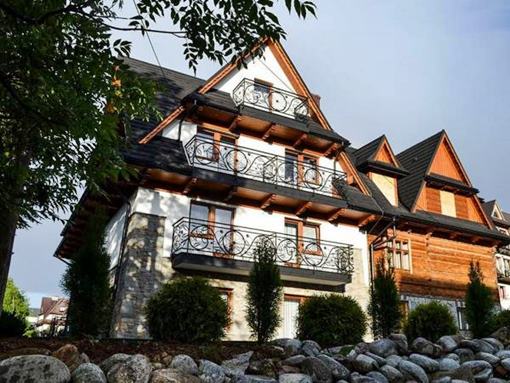 Villa Skalny Potok / ZAKOPANE
Willa Skalny Potok is located outside the center of Zakopane (7km from Krupówki), in the upper part of the city (almost 1000 m). The villa has 20 beds in double, triple and quadruple bedrooms with balconies and bathrooms. In the corridor, there is a kitchenette equipped with a microwave, kettle, gas stove and fridge. There is also a large kitchen with a dining area, billiards, a children's playroom and a playground in the garden.
I recommend Villa Skalny Potok to tourists with a car because from Cyrhla (a picturesque district of Zakopane) it is quite far everywhere. The minibusses which run here, are often overcrowded in high season. Villa has a rating of 9.6 on booking.com!
see photos and reviews on booking.com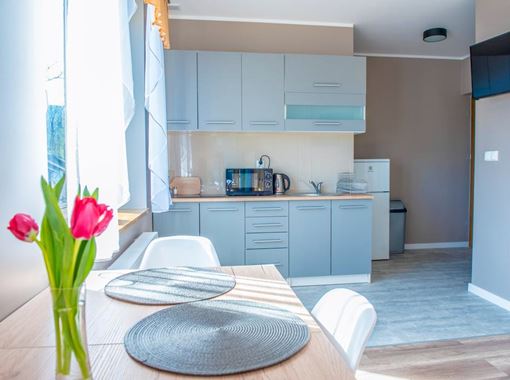 HOSTEL 1902 / ZAKOPANE
The Hostel 1902 is located in the center of Zakopane, a 2 minutes walk from Krupowki as well as from the old part of Zakopane with old cemetery, XVIII century wooden church and lovely old cottages. The hostel offers 3 dormitories with 8 beds each and one double and one quadruple private rooms. There are a well-equipped shared kitchen and washing machine. This is the newest hostel in Zakopane.
Hostel 1902 (I've asked the owners what 1902 means but they answered that 1902 is our private topic :) has great reviews on the booking.com (New and modern. Very clean. Comfortable beds. Great staff. Wow location )and the only one thing which they complain about is a lot of traffic outside the window.
see photos and reviews on booking.com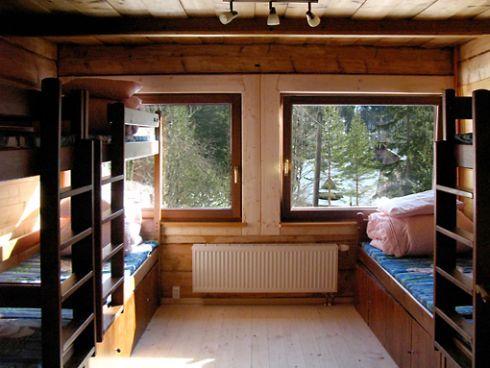 HOSTEL GOOD BYE LENIN / ZAKOPANE
Traditional wooden house, located out o the centre, surrounded by private pine forest with easy access to the Tatra National Park. Enthusiastic English-speaking staff, friendly atmosphere, 5 rooms, 2 bathrooms, lots of cozy common places to sit or lay (+ book library), breakfast included, access to the kitchen, wi-fi internet, garden with grill, in-house ski/snowboard rental. Best prices in town for travelers on a budget.
During the last few years, I taught skiing over 20 people who lived in this hostel. Everyone said there was a great atmosphere and great service, but they complained about the bathrooms and the old equipment of the rooms.
see photos and reviews on booking.com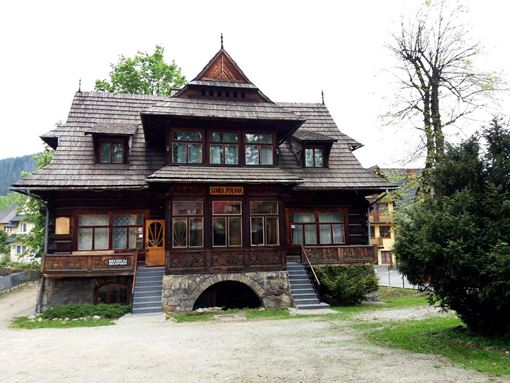 HOSTEL STARA POLANA / ZAKOPANE
Hostel STARA POLANA is located in the center of Zakopane, only 10 minutes walk from Krupowki Promenade and bus station. The hostel offers 32 beds in 7 private rooms (5 with own bathrooms) and three dormitories (for 3, 6 and 8 people). All guests have an access to a fully equipped kitchen and a dining room. There is also a 24/7 reception desk with friendly and helpful English speaking staff..
Hostel STARA POLANA is located in the wooden building from 1905 built in the traditional "zakopane style" so staying there is a little bit like visiting the museum :)
see photos and reviews on booking.com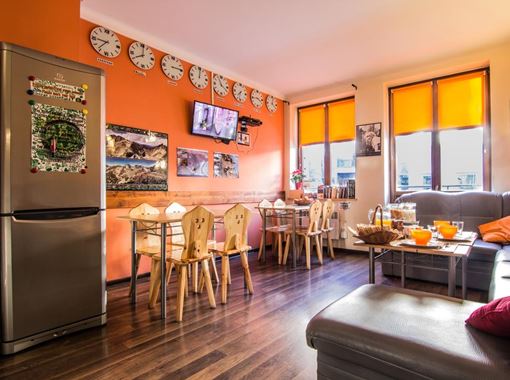 TOP HOSTEL / ZAKOPANE
TOP Hostel is located in the very center of Zakopane. It offers 5 private rooms for 2-4 people, 4 spacious, comfortable (but not cheap) apartments (6-10 people) and 2 dormitories for 4 and 6 people, and a large common room with a TV, darts and a PC computer. Free wi-fi internet is available and guests have access to a fully equipped kitchen and a dining room. Additionally, a sweet continental breakfast is available and includes jams, cereal, toasts, tea, coffee and milk..
TOP Hostel is an excellent choice for tourists who value the atmosphere of a hostel and accommodation in the city center. In the high season, there are a lot of people in Krupówki until late at night, and from the morning lorries deliver goods to numerous restaurants. If you value peace - look for another place, if you want to be in the very center of Zakopane - book TOP Hostel.
see photos and reviews on booking.com
I will add here more recommended guset-houses in the coming weeks.