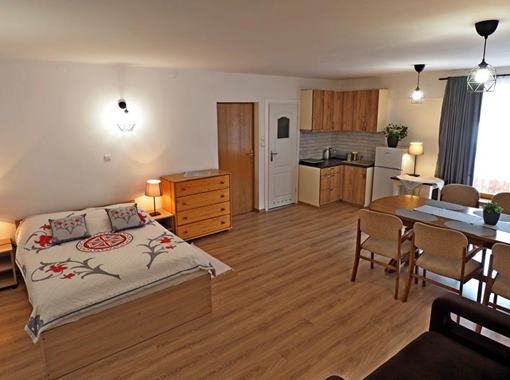 WILLA CICHA WODA III / ZAKOPANE
Villa Cicha Woda III is located in the center of Zakopane and offers four rooms for 1, 2, 3, 4 persons and two apartments for 6 people. The rooms have private bathrooms, and the apartments are additionally equipped with kitchenettes.
At the Villa Cicha Woda III you can order breakfast and other meals. The villa is a great place for a group of friends who are looking for affordable accommodation in Zakopane, near many attractions and close to the bus and train station.
see photos and reviews on booking.com