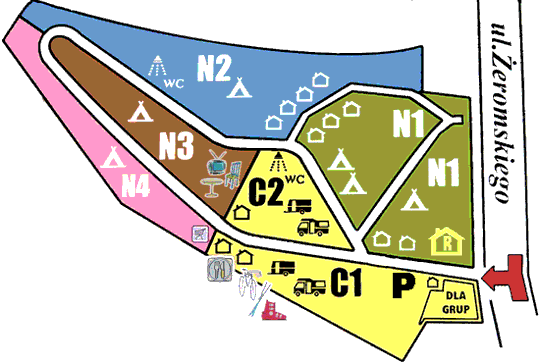 CAMPING POD KROKWIA / ZAKOPANE
Spacious camping, beautifully situated among trees, in the upper part of Zakopane, close to the Tatra National Park and ski jumping hill Wielka Krokiew. The camping offers all the basic amenities for tourists traveling by camper-cars or with a tent. There are also apartments and cottages for rent and a small restaurant open in the high season
The location of the camping is great, the staff is helpful and friendly, but the standard is unfortunately quite low, because probably in a few years the camping will be decommissioned, so it doesn't pay to invest in it.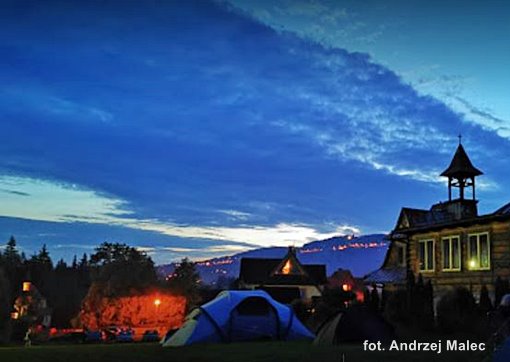 CAMPING SNPTT ZA STRUGIEM / ZAKOPANE
Modestly equipped but picturesquely located camping with rooms for rent and places for tents. You will find here showers, toilets, a shared kitchen with microwave and gas-stove, out-door grill, a place to charge devices and a dining room. Camping Za Strugiem has the best reviews on the internet among all campsites in Zakopane.
Note please that there are no places for the campers. The hosts are very friendly and helpful. There is a monastery next to the camping so as one of the guests advises - do not get scared if you wake up and see some nuns walking in the garden across the fence.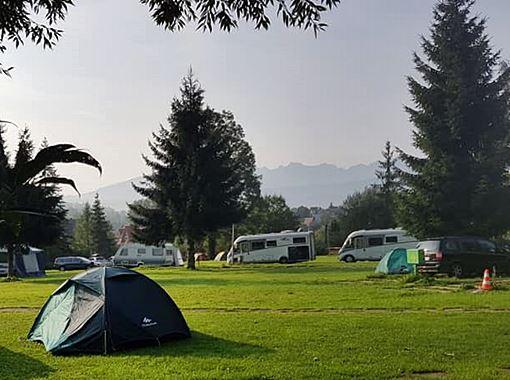 CAMPING HARENDA / ZAKOPANE
Camping Harenda No. 160 is located outside the center of Zakopane, at the entrance to the city from the Krakow side. It is picturesquely located (Tatra view) and spacious (1.4 ha) private camping offering places for tents, electrical connections for campers as well as cottages for rent and guest rooms. The campground has swings for children, a barbecue area and parking in front of the main building.
There is a panoramic walking patch from the Ustup to Zakopane through the Bachleda Wierch - ask the staff to show you how to get to this patch because it is definitely worth to visit.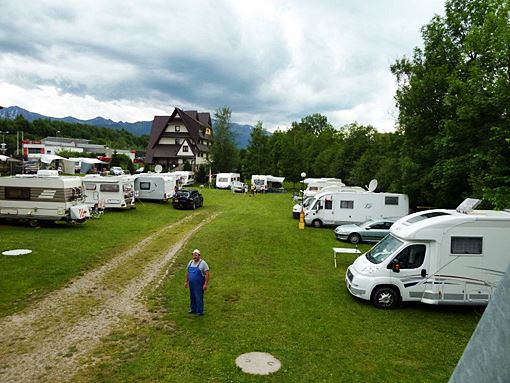 CAMPING USTUP / ZAKOPANE
Similar to the Camping Harenda Camping Ustup is also located outside the center of Zakopane, at the entrance to the city from the Krakow side. It is a small, private camping offering very popular between the campers owners who like it for the cleanliness and for the very friendly owners.
There is a restaurant and a small supermarket next to the camping as well as a petrol station and Mc Donalds. Less then 800m from the campsite is the beginning of the lovely walking patch which I described above.
I will add here more campings' descriptions in the coming weeks.