DUNAJEC GORGE RAFTING with the pontoons or kayaks:
.: I'm sorry, this page has not been updated yet. It will be ready in early December.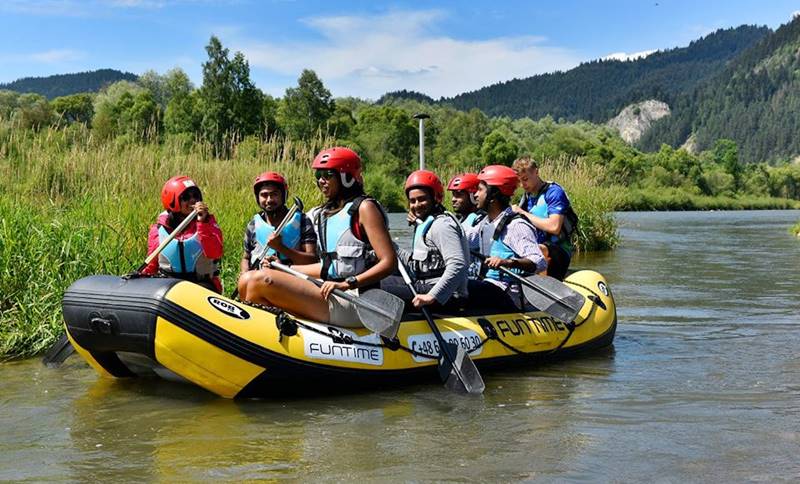 RAFTING down the DUNAJEC GORGE
When is the best time of year to go rafting?

Rafting season runs from 1 May to 31 October. In our opinion the best time for Dunajec river rafting is between beginning of June and a half of September.
How long is the trip?

Traditional rafting takes approximately 2,5 hours (18 km), while pontoon rafting takes 1,5 - 2 hrs (13 km). Depending on the program, the entire trip from Zakopane lasts 5-7 hours.
What is the minimum age for the pontoon rafting?

Kids over 7 years can join the pontoon rafting if they are accompanied by at least four adults (or two adults and two teenagers over 150 cm of height).
What sort of clothes are recommended for the pontoon rafting?

In warm days t-shirt, a pair of shorts, and an old pair of sneakers are sufficient. Don't forget dry clothes to change after rafting.