TATRA MOUNTAINS CLIMBING: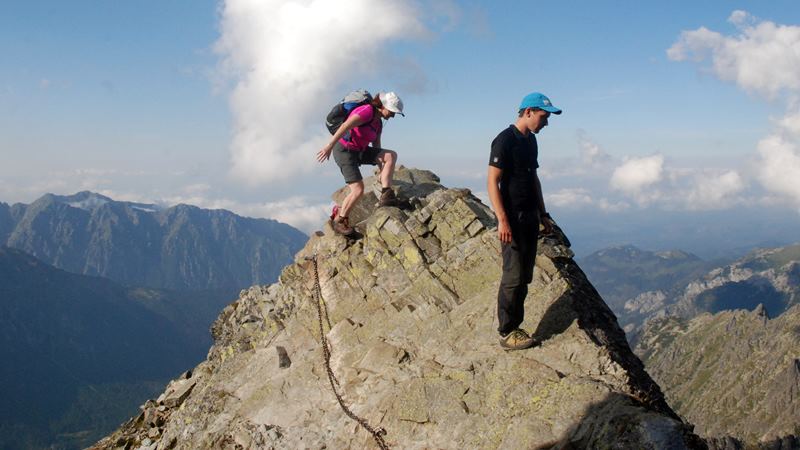 Climbing in the Tatra National Park:
CLIMBING in Polish Tatras is allowed only in the designated regions inclusive of rock faces, from the bottom of the face to the ridge or top of the summit or rock. All the climbers are obliged to write the detailed information about the planning climbing in the Book of the Climbers Departures (Księga Wyjść Taternickich) which can be find in the refuges Morskie Oko, Five Lakes Valley, Murowaniec at Hala Gasienicowa and in the building of the cable car Kasprowy Wierch station. To get and come back from the climbing region all the climbers are obliged to take the shortest, save route from the closest tourist track.
The list of the regions in the Tatra National Park designated for climbing:
1. in the MORSKIE OKO area: the region from Przełęcz Bialczańska, Rysy, Mięguszowieckie Szczyty, Cubryna to the Wrota Chałubińskiego and Mnich
2. in the Five Polish Lakes Valley and Buczynkowa Valley area: from the top of Świnica to the Przełęcz Zawrat between the ridge and the red marked tourist track and in the region of the ridge and the below walls from the Przełęcz Zawrat to the Mała Buczynowa Przelaczka
3. in the Hala Gasienicowa area: in the region of the ridge and below walls from Żółta Przełęcz, through the Granaty, Kozi Wierch, Zawratowa Turnia, Świnica to Świnicka Przełęcz, with the side ridge of Kościelec to Karb
4. in the Lejowa Valley: on the western wall of the rock gate at the entrance to the Valley and in Zleb Jaroniec
During the climbing it is forbidden to install or uninstall permanent protective elements without the permission from the Tatra National Park. Camping on the face is allowed only in extreme, life-threatening situations.