HIGH ROPES PARKS IN ZAKOPANE
.: There are several Adventure Parks in and around Zakopane, with rope bridges, ladders and zip lines stretched between the trees. Usually, there is an easy route for children under the route for teenagers and adults.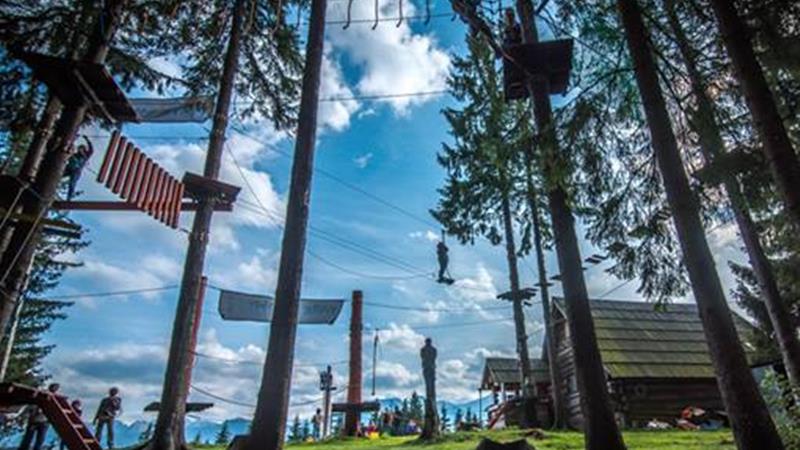 ADENTURE PARK GUBALOWKA
.: Adventure Park Gubalowka is located on the top of the Gubalowka, next to the main walking route leading from the Gubalowka funicular to the chairlift Szymoszkowa. Location of the park provides a beautiful view of the Tatra Mountains. The Adventure Park Gubalowka offers: high ropes park, junior ropes park, Big Swing Jump 14m, Zipline 350m, climbing wall, paintball and zorbing.
Zakopane, Na Gubalowke 9 St.