KOZIOLEK MATOLEK SKI CUP MARCH 2020
Memorial Kornela Makuszynskiego
.: Koziolek Matolek's cup - the ski competition in memory of Kornel Makuszynski is organized every year in March in Zakopane. The competition lasts two days - one day there is a giant slalom for skiers and snowboarders, and the other day there are ski jumping and cross-country skiing. All children aged 3 to 11 can take part in the competition.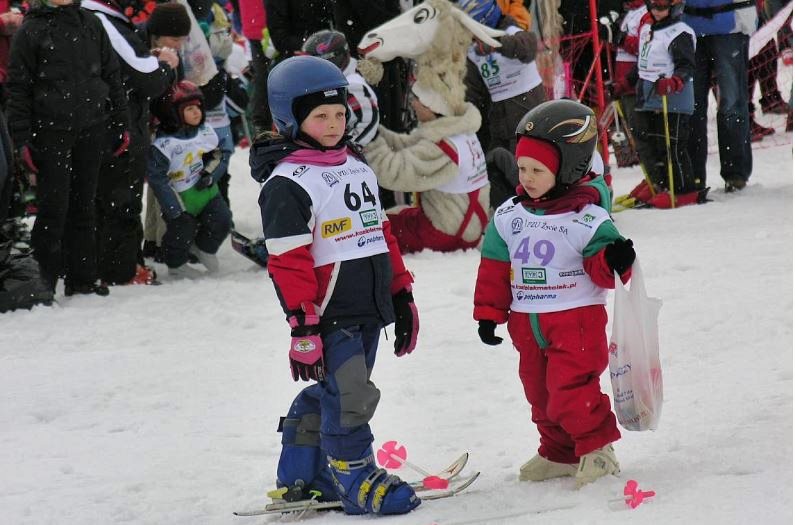 Koziolek Matolek ski cup 2020:
14 MARCH 2020 / SATURDAY / SKI STATION SZYMOSZKOWA
ski competition for kids from 4 up to 11 years old and snowboard competition for kids from 7 up to 11 years old
15 MARCH 2020 / SUNDAY / AREA NEAR THE ICE MAZE ON THE RIGHT SIDE OF THE SKI JUMPING HILL at Czecha Street
cross-country skiing competition for kids from 4 up to 11 years old
ski jumping competition for for kids from 7 up to 11 years old

ORGANIZATION: ski club AZS - www tel.: +48 668 233 614
The brief history of the Koziolek Matolek ski cup:
Kornel Makuszynski was born on January 8, 1884 in Stryj, and died on July 31, 1953 in Zakopane. He was a famous writer, author of many children's books, among them very popular stories about the adventures of Koziołek Matołek (the Billy Goat).
Although Makuszyński did not practice any sports he participated and patronized many organizing committees of ski, horse and car competitions. He took the patronage of the ski club Wisla and on his initiative, the poorest highlander children got skis so that they could take part in ski competitions. Today, this beautiful activity of a children's friend is reminiscent of children's ski competitions held for the memorial of Kornel Makuszyński - Koziolek Matolek ski competitions.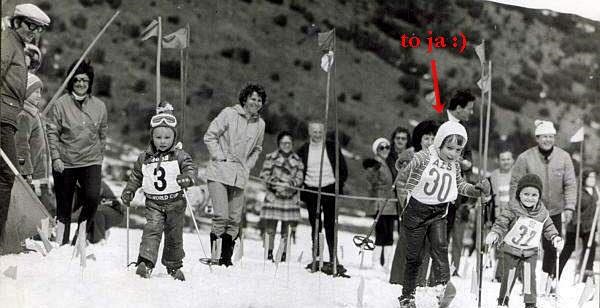 author of this website during the Koziolek Matolek ski competition in... 1974 :)
The first competition for the Memorial of Kornel Makuszyński took place in 1946 in Zakopane and since then it has been taking place every year (except for two years). From the very beginning, the organizer of this event is the AZS (Academic Ski Association) club Zakopane. For many years, these professions were patronized by the writer's wife, Janina Makuszyńska.
In the center of Zakopane, in the house where you lived, the Makuszyński family is the writer's biographic museum.